Welcome!
欢迎!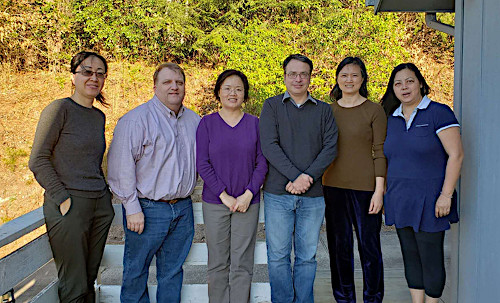 The American Chinese Friendship Society of WNC (ACFS) is a federally recognized 501(c)(3) non-profit organization, incorporated in the state of North Carolina. Our purpose is to further cultural appreciation and mutual understanding between the American and Chinese people on an individual level. The Society's members come from many backgrounds, but the Society itself is not affiliated with any religious denomination, political group, or social movement.
The Society hosts cultural and social events in the area in order to introduce local residents to the fascinating world of Chinese customs, music, holidays, language, and arts. We also endeavor to support travel and opportunities in the Chinese-speaking world as well as help Chinese residents in the region connect socially to Americans who are interested in learning more about Chinese culture.
The Society was founded in 2019 by Dr. Will Lehman and Dr. Ling Lebeau.
美中友好协会是一个非营利性社区协会,总部设立在北卡罗来纳州西部,致力于从个体层面上促进中美两国人民之间的文化欣赏和相互理解。 我们计划在该地区举办文化和社交活动,以便向当地居民介绍中国的语言、音乐、艺术及风土人情。我们还将支持在华语世界旅行和提供出国留学的机会, 并帮助该地区的中国居民与有兴趣了解中国文化的美国人建立联系。该社团由Will Lehman博士和Ling Lebeau博士于2019年创立。